The first registered Aero Club aircraft to fly in New Zealand.
Purchased in 1929 by the Hastings Aero Club.

Pictured is Guy Field, one of the first Hawke's Bay men
to fly powered aircraft.

2nd.July 1932.
Some of the crowd at the official opening of the Napier Aerodrome.

HB Aero Club hangar, Wairoa. 1930s. ZK-AAU inside.
Now known as Bill Cookson's hangar.
Any more info from our Wairoa folk?

Jean Batten visited Napier
during the inter-war period
and joined the Napier Aero Club.
A Scouts Combined Flying Camp. Bridge Pa Aerodrome January 1988



The Scouts came from all over New Zealand.
We have no names so far.
Can any of you "young at the time " Scouts - on the web provide some names ?
Bridge Pa again, January 1988
"Two Young future Air New Zealand pilots."

Cyril Whitaker keeping an eye on things.

No names of the lads? Can anyone?
Number 11 Squadron Hastings ATC CadetsBridge Pa 1944
Names ?
---
The plane in this photo is a British Klemm Eagle - "Zealandia" - and belonged to Pat O'Hara,
who flew it to Australia in 1935.
From what we can gather, it crashed in Java, Indonesia, and Pat was killed.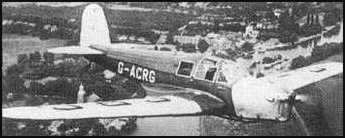 ---
Below are some 'visitors' to Napier during the inter-war period.
ZK-ADE The 'stagger wing' Waco on the Embankment Aerodrome. Mid 30s.
On trial by the HB Hospital Board as an air-ambulance, an alternative to
vehicle transport of patients to Wellington hospital for specialist treatment.
Sadly, the cost proved too high, so the idea was shelved.
ZK-ADE refuelling for the return to Wellington.
Pilot George Bolt on the pump.
ZK-ADE on another visit to the Embankment Drome where, perhaps,
an air taxi service was on trial. The Waco had a different colour scheme
on this trip. Note one of Napier's white Star Taxis on standby.
Info anyone??

"Faith In Australia" VH-UXX (Avro 10)
on a visit to Napier Dec. 7th - 9th.1933.
Visited Bridge Pa, Hastings, Jan.25th - 28th 1934.
Pilot Charles Ulm.

"Faith In Australia" dressed for overnight
on the Embankment Drome.
8th.Dec.1933.
The little boy will be over 70 now.
The Napier Aero Club celebrated its 75th Anniversary,
(February 2006), of its official registrationas an Aero Club.
One of the events was a dinner, with official guests:
Mr. Bryan Cox, (a well-known author and airforce historian),
and Mr. Stan Smith, (from Smith's Tech - Air New Zealand).
PHOTOS HERE
---
We had a large collection of photos passed on to us covering the HB & EC Aero Club's early days.
From what we understand they are from the late Joe Dean and Guy Field collection's.

A very historic Photo of Kingsford Smith
on a visit to Bridge Pa January 1933

'Ready to roll' A great shot of ZK ABF

Early photo of an 'unfortunate'
( looks to be in a turnip pach ! ? )

This is an interesting shot early 1930s
Note the Airforce aircraft,

Guy Field and Ian Gordon with ZK AAB - date?

Piet van Asch and friend ( to be ID'd )
Bridge Pa - date ?
---
The Central Hawke's Bay Aero Club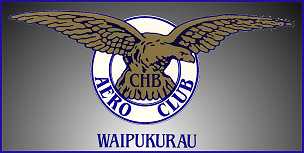 Waipukurau "Chat Day' Trip Sunday 17 August 2008



The trip to Waipukurau Central Hawke's Bay by fifteen of our members was very successful,
with more information collected on some WW11 air force personal and an aerial top dressing operator.
When we collate all the photos and audio/video material we will slip a preview up on the web site,
the main collection will come up later, as we have a large backlog of earlier collections to process yet.
The late F/Lt L.E. Bradley's Medals.
We have more of his material to add later,
along with other albums copied and audio/video
taken on the day from collections that arrived
from family members in the Central HB area.
---