Early Hawke's Bay Model Aero Clubs
We have little information so far regarding
the formation dates of Model Aero Clubs
in Hawke's Bay.
Please CONTACT US if you can provide some information.

A frequent visitor to the
embankment drome.
These photos were taken by Mr. Arnold Wright who, along with Ty Husheer,
was a "mover and shaker" in creating a great interest in aviation among local youngsters.
Napier club, (about 1934-38) during a visit from a
Palmerston North club, (known as "The Hornets"),
on the old embankment drome when the construction of the
Napier Aero Club's complex was in progress.
At the beginning of World War 2, some members of the
model aero club and of the Napier Aero Club
were called up or voluntarily signed up to "do their bit".
Sadly, some never returned home.
One member of the modellers we can name is Ron Crabtree
from Napier, who was a radio-op/gunner with No.7squadron.
Returning from a raid over Europe with a badly-damaged Stirling,
the pilot had to ditch into the sea.All were lost before help arrived.

Some of the Napier
Model Aero Club members,
(Ron Crabtree far right).
Mr. Fostick was a keen glider pilot in the gliding section of the Aero club and flew a
fighter aircraft in Lybia. He lost his life when shot down by an enemy aircraft.
A line-up of modellers & model
aero club members, Mr. Fostick
among them, apparently.
Napier members with a 'wing'
of some significance ?
(Tye Husheer last on right)
A large hangar taking shape.
Circa. 1935 - 1938
NEWSPAPER CLIPPINGS
re-MODEL AERO CLUB
[click to view]
---
| | |
| --- | --- |
| Today's model aero club.... | |
Graham Rose President of Hawke's Bay Radio Flyers ( inc )
has passed this photo of a Napier Aero Modellers Club Trophy that has come
into their possession at some time. It is named the Williams Trophy,
and first won by L Pothan in 1937-38 then by R Yates in 1948- 49.
There is an engraving for 1987- 89 but no name.
Does anyone have any information about this Trophy ?
---
'WARBIRDS OVER AWATOTO' - February 2008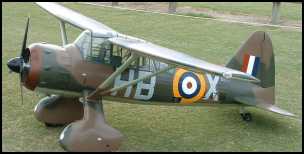 ---
This photo of the HB port area is a little unique from the fact
that it was 'shot' from a model aeroplane,
with a small camera onboard.
Ron Crabtree, (mentioned earlier and sadly killed
in WW2),built the model and launched it from Napier's Bluff Hill.
---
Two photos of a local Hawkes Bay lad 1930s,
passed on to the HB Cultural Trust for ID.

Could this be the young
Air Vice Marshall Sir Hector McGregor ?

He was a Napier resident at one time.
The M-AC on the wings may be a clue. Can anyone help?