SEPTEMBER - OCTOBER 2009
A MESSAGE TO ALL OUR VISITORS
Sadly we have another of our early members
pass away on the 20th of September 2009
JOHN LAWRENCE TRAVIS RFN-The Kings Royal Rifle Corps Service No 14189687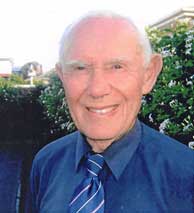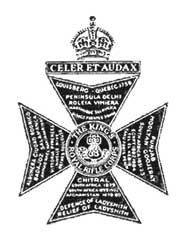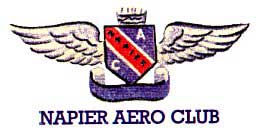 A Londoner, who as a lad endured 'The Blitz' and was a member of the Kings Royal Rifles
At the time of the 'troubles ' in Palestine 1948 and also served with the same regiment with the
British army occupation of West Germany in 1952. John was a long serving member and Committee
member of the Napier Aero Club and was their Club Captain for a number of years, he also held a private pilots license.
He helped establish the HB Aviation Heritage Association from it's early days, A member of our Committee,
always ready in welcoming our visitors on " Chat days ' and made sure they were introduced to the members,
keeping everyone happy with a 'cuppa '. John was also very involved with the Military Vehicles Collectors associations,
owning himself a X US Army Jeep that was always kept in an immaculate condition. From his link with these groups,
he organisid a large contingent of military vehicles from as far away as Wanganui to a special Air Show held on the HB Airport in 1997.
Along with all the visiting aircraft they attracted a large interested public and assisted in ensuring the Air Show was a financial success.
Sincere sympathy to Mrs Travis from all the members of HB Aviation Heritage
We will all miss john's presence at our committee meetings and 'chat days'
---
OUR FRIEND, OUR PATRON, JOHNNIE PATTISON
PASSED AWAYON FRIDAY THE 11'th OF SEPTEMBER, 2009
THE FUNERAL WAS HELD AT St LUKES ANGLICAN CHURCH HAVELOCK NORTH
ON THURSDAY THE 17th OF SEPTEMBER2009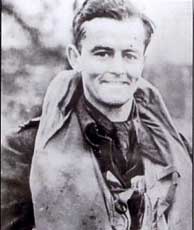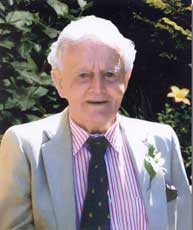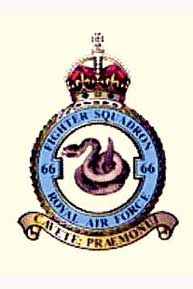 Squadron Leader John Gordon Pattison DSO DFC Legion d'Honneur

Was the Commanding officer of No 66 Fighter Sqn RAF and No 485 Royal New Zealand Airforce Spitfire Squadron through WW11 John was one of 'the few' who fought in the Battle of Britain.
( we have more of John's story on our service pages )
On returning to New Zealand after WW2 he became a well known and respected Hawke's Bay farmer for a number of years .He had many set backs in war and in peace and managed to rise above them. The loss of his wife and a fire at his home destroying all his service material photos and records including his valued log books a tragedy for any man.
Through all this, His humor and laughing smile and outlook on life was an example for us all.
Johnnie Pattison joined our Aviation Heritage group from it's inception, before our registration as an incorporated society and attended most of our gatherings for a number of years and always a special guest at our annual dinners
Along with Max Collett, the other local x member of 485 Squadron, they both added their endorsement
and support to what we were attempting to do, providing the impetus for us to continue on up to this day.
Johnnie Pattison will be sadly missed by us all
---
WAIROA MUSEUM PROJECT
A recent trip to Wairoa by four of our members resulted in a very satisfactory arrangement with
the Curator/Manager of the Wairoa Museum. This will enable our Association to work with the Museum
in presenting an interesting display of Wairoa's Aviation history.
It is hoped to complete this some time early 2011.
The project has been made possible by a grant from the Wairoa Pam Corbett Trust
and we are most grateful for this opportunity to co operate with the Museum to
display the large collection of photos and material already gathered so far.
It has been very interesting to discover how well the Wairoa folk have been preserving their
aviation history. An article to be published In the Wairoa Star will we hope turn up further photos
and information particularly covering the early Aerial Top Dressing Industry and the members of the
Air Force from the Wairoa Nuhaka district who did not return from action in WW1 & 2 for various reasons
ie; killed in action and discovered opportunity's in the Aviation industry outside the district .
We have made every endeavor to locate the photographer of the Museum and Wairoa Aerial
we will remove and replace if there is an objection to their use.
---
485 NEW ZEALAND SPITFIRE PILOTS REUNION 2009
Max Collett, 485s dedicated squadron historian organised the squadron's annual reunion again,
this time at the Wairakei Hotel, Taupo.Although the members are becoming a little older
with each reunion, this year had a fair attendance of twelve of the veterans, out of a mailing list
of twenty four (others were unable to attend due to health or other reasons.
However the occasion was enjoyed by all according to Max.
This year was a particularly special occasion
with the unveiling of a fine oil painting of
Johnnie Pattison, a former 485
Commanding Officer.

The portrait was painted by
RNZAF Wing Commander Andrew Clark
seen here on the left with John Pattison.

Johnnie Pattison is also the Patron
of HB Aviation Heritage.
The portrait was painted by RNZAF Wing Commander Andrew Clark,
who commands No 5 Squadron ( that is a part of 485 Wing )fFollowing in the footsteps of ConleyWW2!
The portrait will be hung and displayed in the Officers Mess at the Whenuapai RNZAF Base ( Auckland )
---
NEW ZEALAND 485 SPITFIRE SQUADRON - SPECIAL FEEDBACK
We have received e-mails from several visitors and folk
who have befriended some of the 485 Squadron pilots over the years.

One who happened to mow the late Keith. J. MacDonald's lawns a few years ago in the
Whangaparaoa area – Mark O'Sullivan ( he was a lawn mowing contractor at the time ).
Mark wrote an interesting reflection of his impressions of Keith and mailed it to us.
He has had an interest in all things 'aviation' since the age of ten,
and it was great that he has put his thoughts down in text for us to load to the site.

DOWNLOAD IT HERE [pdf file]
Another mail from Denis Clough of Rotorua a local historian
and WW2 researcher covering the Rotorua Bay of Plenty area,
who became good friends with two of 485 pilots
Desmond O'Halloran and Norby. J. King.
Sadly, Desmond passed away on the 17th of December 2008 at Rotorua.

Denis was given much information by these two X 485 pilots and may be able to later print up a little of these
two old pilots experiences for our website. Thankyou, Denis, for your kind comments re the website.

F/O Hugh Tucker on right
A new addition to information of another 485 Sqn Pilot has arrived
from Adrienne Farrell of Napier, Hugh Tucker's Niece,
who has fond memories of him, (who also happens to be a neighbour
of the Editor making this world smaller and smaller ! ).

F/O Hugh. ( Tommy ) Tucker ( who sadly passed away
in New Plymouth on Thursday 5th of February 2009.
Hugh was an X Wairarapa lad involved in a number of missions who managed to, with three other 485 pilots,
shoot down six enemy aircraft in about as many minutes.
He also managed to miraculously survive a late pull out of a dive while shooting up a train engine
on a 'rhubarb' into Holland, and scraped the ground, and still remained airborne,
displaying, on landing his Mark VB Spitfire back in England a collection of Holland's soil and clay
on the breast and wing roots of the aircraft, also blocking off his gun camera portal .
Along with considerable flack and shell damage, his radio knocked out, he still made it home !
Possibly a 'one off ' war time event that we have not heard of any other WW2 pilot having had that
spectacular experience and survived !
The Wairarapa Times Age interviewed Hugh in November 1998 and had an excellent full Editorial Feature
with his time with 485, we have copy of the page but it is not in good condition to re print unfortunately.
Could someone please email us a good copy of this interesting Feature?
We had not planned to expand on 485 Squadrons pages but anyone is welcome to pass on any photos,
text, and stories they may have of this famous New Zealand Spitfire Squadron for inclusion on our site.
For further reading , we recommend Kevin W. Wells illustrated history of the New Zealand Spitfire Squadron,
(and also to thank him for permission to use material from his book. )
---

For those of our members and visitors online, our Chairman, Graham Duley,
has been in touch with the Sir Keith Park Memorial Organisation,
offering The Hawke's Bay Aviation Heritage Association's unanimous support
with this well-deserved recognition of one of New Zealand's special sons,
who played so an important role with Britain's Air defence at it's most vital period.
[ GRAHAM'S LETTER HERE ]
And at this opportune time, to also recognise with great respect
Sir Hugh Dowding Commander – in – Chief
RAF Fighter Command for his special visionary gift
in devising the defensive strategy .

Along with the many, many young pilots and ground crews, they won The Battle of Britain
and turned the tide against the might of the Luftwaffe.
WE HOPE MANY MORE NEW ZEALANDERS VISIT THE MEMORIAL PARTITION PAGE AND SIGN TO ENSURE
SIR KEITH PARK'S STATUE IS PLACED IN TRAFALGAR SQUARE IN THE HEART OF LONDON.
---
The Hawke's Bay Honours Board
We have completed compiling our
Hawke's Bay list
of Air and Ground crew
who lost their lives through WW11.
We have obtained about 130 images to add alongside many of the named,
but there are many more images we would like to have to complete the list.
Every week, from about the end of 1939 to 1945, 'The New Zealand Weekly News' would
publish the list of all three services with an image photo they obtained from the family
of those either missing, wounded, killed, or a Prisoner of war.
If any you can provide a photo of a family member where we have a image missing
from the named personnel , we would be very privileged to have a copy or a photo
to copy and return , to assist us to complete the list with all the images if possible.
( Please
contact the Editor
or any of our members you may know . )
With the full knowledge it was not only just Hawke's Bay airmen who lost their lives through WW11
but Army, Navy, and also the Merchant Navy Personnel.
It happens we are a aviation-orientated organisation and natural we would head in this direction,
however given the time and help the Editor would have been happier covering all
the HB service personnel and hope one day some other organisation will take up the cause
of all the other service folk from Hawke's Bay with a special site !
They all gave their lives for the freedom we all enjoy today. LEST WE FORGET
---
---
A grant from THE EASTERN AND CENTRAL COMMMUNITY TRUST
has enabled us to have a number of special occasion cards printed.
Ideal for Christmas, Birthdays, Anzac and Battle of Britain commemoration days etc.
They are in packs of four,
complete with postal envelopes.

Each has
"WITH VERY BEST WISHES"
printed within.

They depict four historical aircraft with
Hawke's Bay connections:
The DeHaviland Dragon, used by East Coast
Air Services with a mail & passenger service
between Gisborne and Napier in the 1930s.
Spitfire, two of these aircraft donated to UK
Government by the people of HB WW2.
Aerial Mapping's Universal ST25 Monospar,
Piet van Asch first aircraft.
DeHavilland DH82 Tiger Moth belonging to the Central Hawke's Bay Aero Club.
AS YOU WILL SEE THEY ARE A VERY PRFESSIONAL PRESENTATION
OF THESE VERY SPECIAL AIRCRAFT LINKED TO HAWKE"S BAY.
---

---



We acknowledge contributions from service personnel
from two World Wars, and to you - the online visitor - who makes it all worthwhile.
---
From a little town of Sutton, in Surrey UK, a mother writes an open letter to the mothers
of New Zealand. Over the war years this lady has opened her home to dozens of service lads,
and now she writes a note of appreciation to the mothers in New Zealand...
read it HERE

RNZAFA - Hastings branch
Cornmittee meets third Tuesday each month (except January),
in the Hastings RSA Club at 7.30pm.
New members, Ex-Airforce, Ex-ATC or Social Guests are welcome to join.
Subs: $10 Singles $17 Double. Due lst. July each year to the Treasurer.
---
WITH OUR SOMETIMES "SPASMODIC " LOADING OF "FRESH ITEMS"
ON OUR WEBSITE, IT MAY APPEAR WE ARE NO LONGER " ON THE JOB"
Every now and again we have to "drop" preparing and adding web material,
to gather more detailed information on the photos, stories etc of the many items
we already hold (and receive almost weekly now ).
Also to follow up a "tip off" of material possibly being disposed of , via an estate clean up !
With our new members assisting now with the scanning of photos - albums -and text etc.


Have you settled in Hawkes Bay - or originate from the region - and have a connection with aviation?
Do you have photographs and a story to tell ? We'd like to hear from you.


Our website is a special area where we can gather and pass on information about
Hawkes Bay & New Zealand aviation. Also, to record the stories and experiences
of airforce personnel, club flyers and those with an interest in early aviation.
Our noticeboard is open to anyone seeking information of WW1 & WW2
aviation personnel and for others to post replies.
From time-to-time, we hold "chat meeting" days.
We will be using this noticeboard to notify date/time/location.
We will phone this info to members who don't have access to the internet.
Membership is open to anyone who has an interest in early aviation..
or aviation in general, particularly in the Hawkes Bay region.

We originally set out to cover the Hawkes Bay region only,
(i.e. profiles of air force personnel who have either originated from or have settled in HB).
However, we are beginning to receive information and photos of ex-air force personnel from out of the region.
Some of these contributions are difficult to reject. We have therefore created a special "COMRADES" section.
Hopefully, other NZ regions will follow our lead and put their own Aviation Heritage history on the Web.
There is another excellent site already covering local aviation history outside our region.
We recommend "Wings Over Cambridge."